MARMOMAC 2022: THANK YOU!
The team at Cereser would like to thank you for your active participation in the Marmomac 2022 trade show, which took place from 27 to 30 September. The great success of the event was only made possible thanks to everyone's cooperation.
Thank you to those who visited us at the show, or enjoyed some relaxation at our 'Opera Lounge'. The booth, entirely made of our exclusive Earth Blue and designed by arch. Giorgio Canale, represents the perfect union between tradition and innovation, and perfectly showcases the infinite possibilities of natural stone.
(photos: CERESER booth at Marmomac 2022)
Thanks to the many visitors we had the pleasure of welcoming to our showrooms. We are sure that the new spaces and installations dedicated to the beauty of natural stone were appreciated by many.
(photos: new spaces and showrooms at the CERESER headquarters)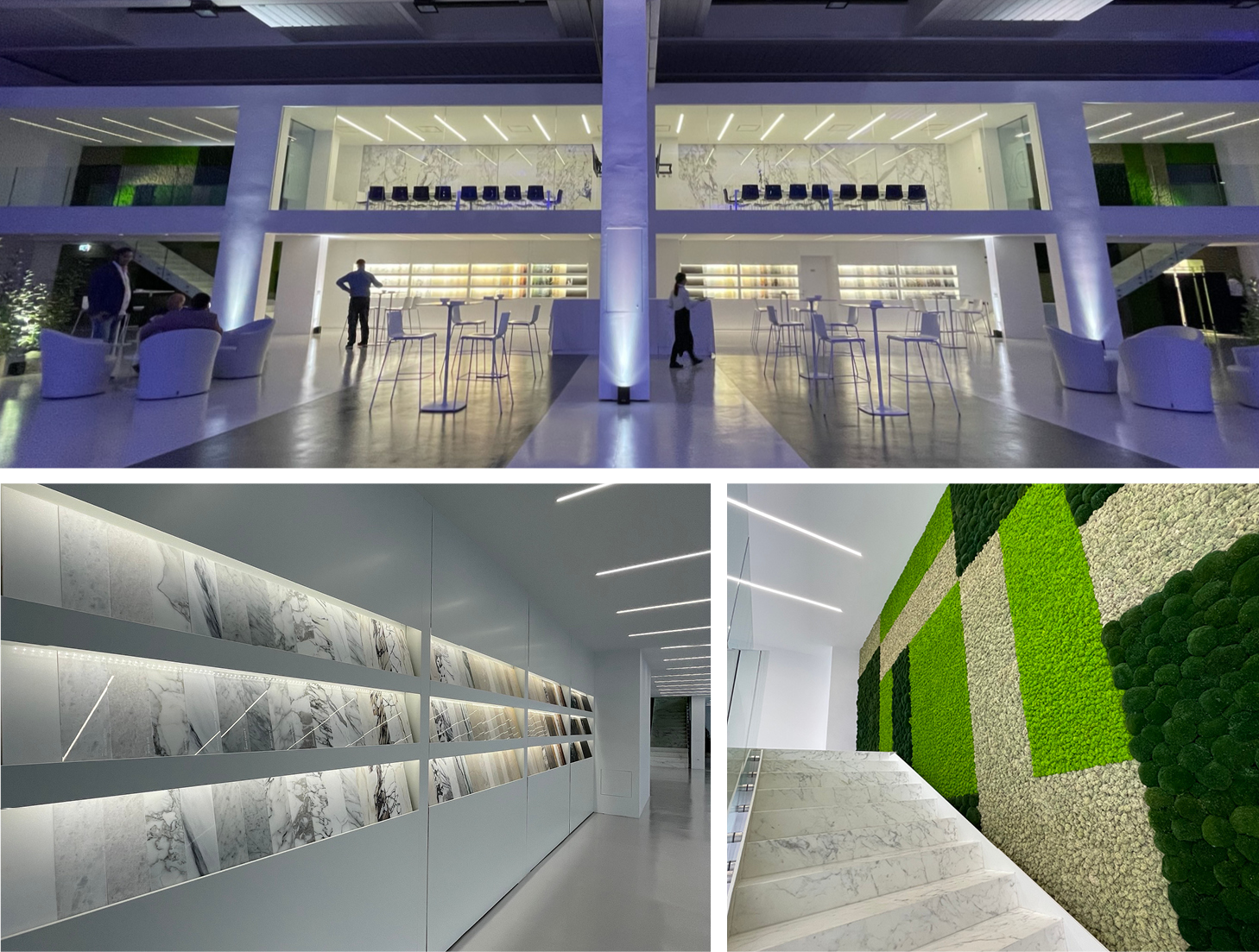 Thank you for the interest and appreciation shown for the 'Panca Stoneslice' by Valerio Facchin and Giovanna Carturan, a bench created for the exhibition ETICA LITICA by ADI Veneto & Trentino Alto-Adige Delegation, and exhibited at The Plus Theatre at Marmomac.
(in the photos: Panca Stoneslice)
We would also like to thank the Order of Architects, Planners, Landscapers and Conservators of the province of Verona, for organising with Cereser the conference "Arena, between conservation and valorisation" within the Verona Stone District Collective. The conference, which featured Giovanni Castiglioni as a notable speaker, retraced the history of this magnificent monument, exploring the new possibilities offered by modernity and addressing the crucial issue of accessibility.
(photos: LA PIAZZA area of the Verona Stone District and some snapshots from the conference)
Thank you, everyone!
Domenico Cereser
Back to news list