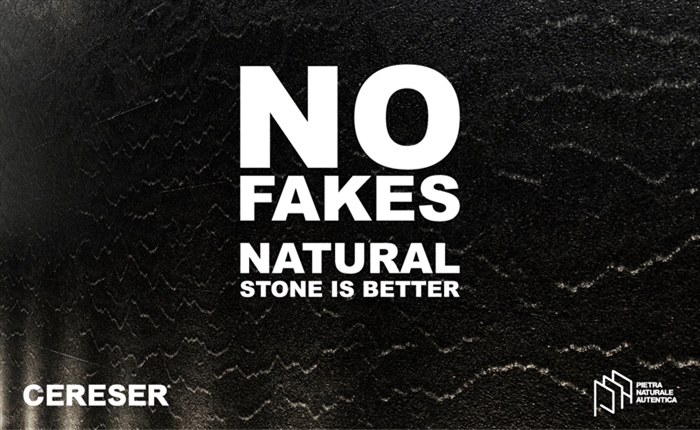 CERESER is renewing its support for the PIETRA NATURALE AUTENTICA (PNA) Business Network, set up to promote the use of natural stone and protect it from the threat of often unfair competition involving poor materials and industrial imitations.
We proudly announce the qualities, strengths and potential that only an authentic product and the experience of "Made in Italy" can guarantee.
Discover the AUTHENTIC NATURAL STONE Business Network:
https://stoneisbetter.com/
Five internationally renowned architects and a Japanese designer talk about the qualities of Natural Stone to convince the world of planners to choose this unique and authentic material.
#NOFAKES is an appeal, a cry and a hope to save what is authentic and distinguish it from the seemingly credible. With regard to materials, the proliferation of imitations means that we are in danger of becoming accustomed to second-rate beauty, incapable of making a difference.
For more than 50 years, CERESER has been promoting the qualities, strengths and potential of natural stone through continuous investment in researching innovative processes.
Back to news list